High Pressure Wash
Acid Wheel Clean
Tire Shine
Surface Vacuum 
Windows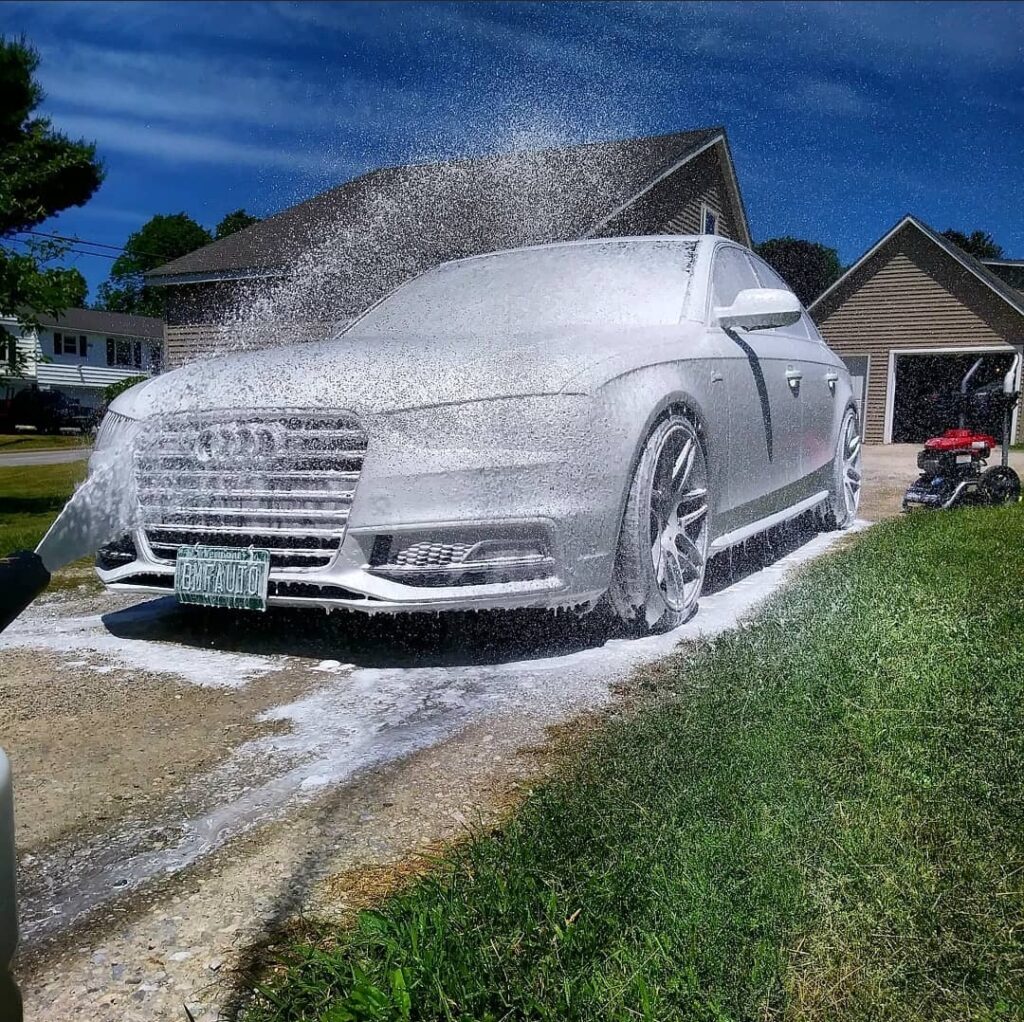 High Pressure Wash
Acid Wheel Clean
Tire Shine
Steam Clean Carpets
Leather Conditioner
Interior Spot Clean
High Pressure Wash
Acid Wheel Clean
Tire Shine
Underbody Wash
Clay Bar
Ceramic Spray Wax
Steam Clean Carpets
Leather Conditioner
Full Interior
Reconditioning
Gold Package w/
Stage 1 Paint Correction
(Compound Buffing)
High Gloss Sealant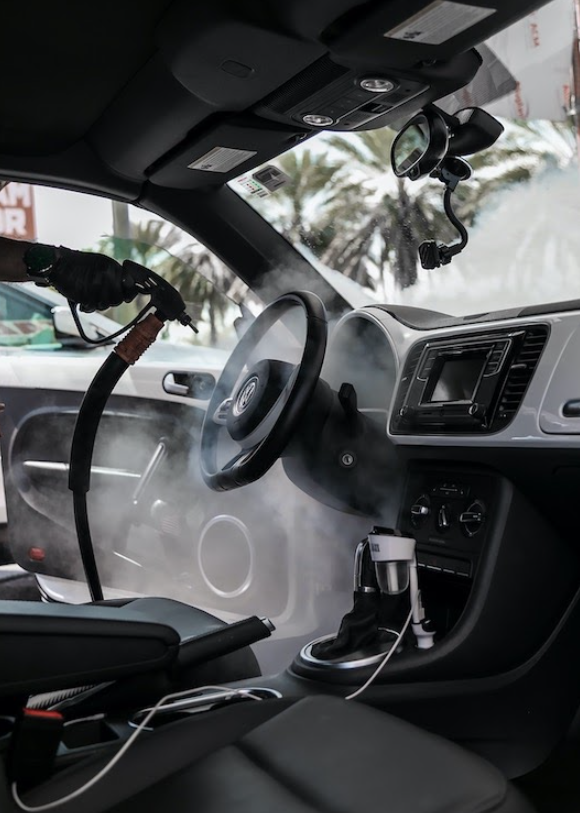 *Upon Inspection: Add-on of $100-250 for heavily soiled interiors
High Pressure Steam Cleaning with Eco-Friendly Detergent
Pet Hair Extraction Specialized Brushes Fabric Softener
Orbital Buffing Wet Sanding
Full Interior Cleaning w/Steam Cleaning Leather Conditioner 
Stand Alone Paint Correction Up to 3 Stages
Steel Brush / High Temp Paint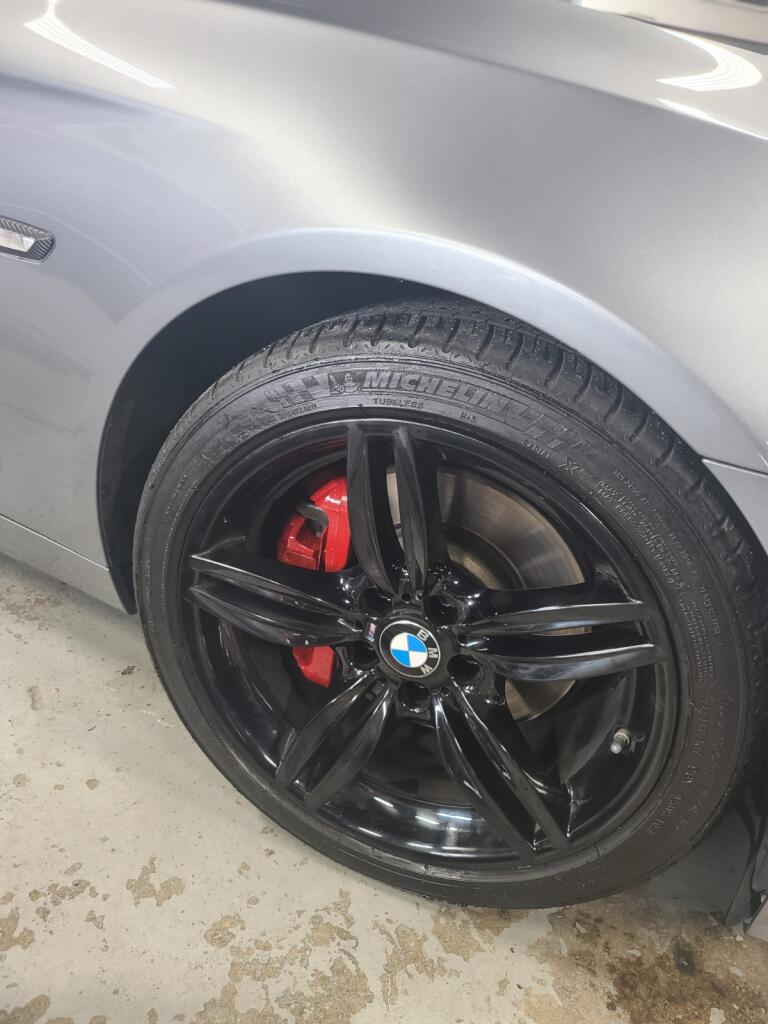 R1 Ceramic Coating: "A Never Wax Again Product"
BMF only uses the best for our customers....
Preparation is key
$935
New Vehicle 2022+ 
Less than 5000 miles
7 year Warranty
Full Wash
Clay Bar
100% decontamination process
Full Paint Correction
Cosmoline Removal
Graphene Prep
Graphene Advanced Ceramic
7 year Warranty
24 hour cure time
Starting at $1,350
 2021- 
Pre-Inspection Required
5 year Warranty
Full Wash
Clay Bar
100% decontamination process
Full Paint Correction
Cosmoline Removal
Graphene Prep
Graphene Advanced Ceramic 
5 year Warranty
24 hour cure time
3M Ceramic IR Window Tinting
Window Tinting (5%-30%) is designed to reject and absorb solar energy while blocking 99% of the harmful UV rays. It will keep your vehicle cooler in the summer and reduce the glare from the sun, snow and headlights.  It enhances security by reducing the view of possessions inside the vehicle. 
2 Side Windows + 1 Rear Window
4 Side Windows + Rear Window
Front Windshield Glare Strip
Paintless Dent Repair : PDR
PDR is the method of removing minor dents and dings from the body of your vehicle. A wide range of damage can be repaired using PDR as long as the paint surface is intact. PDR may be used on both aluminum and steel panels. Pricing starts at $425 per dent/ding. Call for an estimate.
Raptor Spray-On Bed Liner
Protect your Truck-Van-Jeep with a superior bed liner that delivers a skid resistant surface which won't chip, flake, or peel that prevents rust as it bonds and seals all surfaces
We fully prep your bed liner prior to applying the Raptor protective coating.
Standard Bed Liner : $650
Commerical Bed Liner : $850
Paint Protection Film (PPF)
There's a 100% chance something will damage the paint on your new car
Rocks, bugs, sand, keys, salts, rings --- you name it
YOUR CAR PROTECTED... Paint Protection Film
Add-Ons can include: door cups, lower door panel, fender flares, rear quarter pieces
Premium includes - Full Hood, Front Fender Pieces, Door Cups
Undercoating - Black Fluid-Film
Full vehicle wraps to partial wraps
Give us a call and bring your vehicle by to get an estimate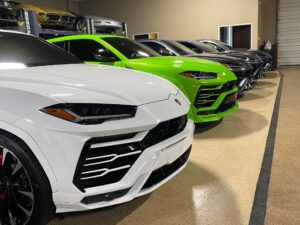 Chrome deletes
Give us a call and bring your vehicle by to get an estimate